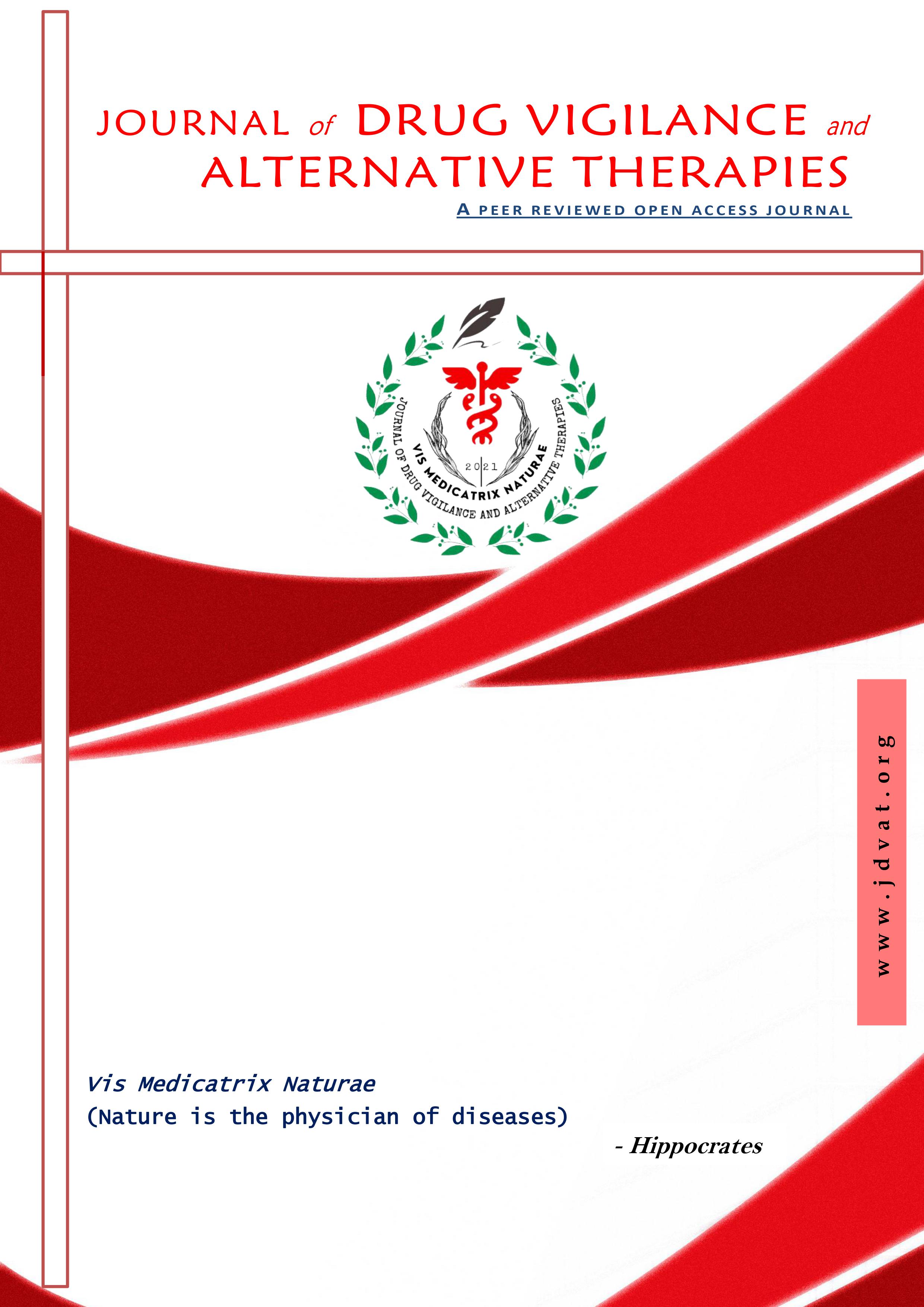 About the Journal
WELCOME TO JDVAT
Journal of Drug Vigilance and Alternative Therapies (JDVAT)  is a quarterly international scientific journal published by Multidisciplinary Scientific Research Institute (MSRI) addressing the disciplines of pharmacology, pharmacovigilance, toxicology, complementary and alternative medicines. The main aim of JDVAT is to detect and assess adverse reactions arising through the use of drug molecules and to mitigate them with traditional, conventional, alternative, complementary and combination therapies of different systems of medicines including practices of acupuncture, anthroposophy, biofeedback, eclecticism, kinesiology, moxibustion, organotherapy, rejuvenation etc.
The JDVAT is also associated with the study and scientific investigation of the biological processes of materials derived from plants, animals, and minerals used in various healthcare programs such as Allopathy, Ayurveda, Siddha, Yoga, Homeopathy, Unani, Naturopathy, Nutraceuticals, Phytomedicines etc. in order to provide alternative treatment and avoid therapies with high adverse effects.
Through publishing original research articles, review articles, case reports, perspectives, and short communications, JDVAT promotes the effective use of pharmacotherapy by providing advice on safe and appropriate medication prescribing, global communication of adverse drug reactions, and various approaches to reduce side effects.
Current Issue
Vol. 2 No. 1 (2022): Volume 2 Issue 1 (Jan - June 2022)
View All Issues